5 Easy Steps to Start Using Pinterest to Grow Your Business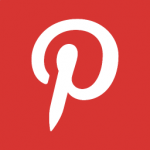 We're all familiar with social media's All-Stars: Facebook, Twitter, LinkedIn, and YouTube.   However, there's a fifth player that's long been waiting to join the Financial All-Star Social Team, and that player is Pinterest.  Pinterest is a way to organize and share content-related images from all over the web.  If someone likes what you've pinned, they will re-pin it themselves, but it will always be attached to your company's profile as it gets passed along.  Talk about brand exposure!
Ok, I know what you're thinking: "a scrapbooking site for financial services?"  Well, yes.  While Pinterest is generally known to cater towards woman looking to scout out recipes and crafts, this is a good thing!  It's estimated that by 2019, females will make up 2/3 of America's wealthy population.   Pinterest presents an excellent opportunity to collaborate with these potential clients on a very personal, and viral level.  So far this year, Pinterest has been the third most used social network in the U.S.  If this isn't enough of a reason enough to consider adding Pinterest to your social media plan, here are some more facts that might change your mind: 
– "80 percent of Pinterest users are women, while 50 percent of all Pinterest users have children."  Pinterest gives advisors access to this untapped market and their families.
– "28.1 percent of Pinterest users have an annual household income of $100,000."  These users have assets to invest and manage.
– Over 1/5 of Facebook-connected users, more than 2 million members, are on Pinterest every day.  These users are connected, engaged in all social media platforms, and they have made it a part of their lifestyle.
– "Pinterest hit 10 million U.S. monthly unique visitors faster than any independent site in history."  Pinterest is only going to continue to grow.  As it does so, businesses will figure out new ways to use this platform to their advantage.
– "25 percent of Fortune Global 100 companies have Pinterest accounts." (http://huff.to/U5s8v0)  BNP Paribas has an extensive collection of pins with more than 600 followers: http://bit.ly/10wWeQ9.
So, now that you know a little more about Pinterest, here are some ways you can use the site for your financial business.
Get visual.  Infographs are a great way to share financial information that is also engaging to look at.
Share your interests. Pinterest allows users to connect to one another on a deeper level of shared hobbies, aspirations, and values. Consider pinning popular images that you also like.  Did you find a quote that you find inspiring?  Pin it and I'm sure others will agree.
Show the "ideal life" (or retirement).  Users pin pictures of the ideal lifestyle that they want to have.  Imagine you're writing a story for your customer and using images from Pinterest and around the web to illustrate what their story looks like. 
Show your personality.  Share the inner-workings of your office.  Did someone bring in cookies for the staff?  Share it!  Does your business have a charity cause?  Have a board dedicated to literacy, animal rescue, or whatever it is that your business supports.
Use Pinterest for Business.  Just like Facebook, a business account allows you to tracks pins and usage with analytics.
The best way to get started with something new is just to dive in.  The more you start exploring and pinning, the more ideas and connections you will generate.  Pinterest will help you continue to grow your online presence, establish your brand, and you might even find something delicious to make for dinner along the way!
BY AMY MCILWAIN – JUNE 27, 2013
SOURCES: Huffington Post, AdvisorToday, ProducersWEB, Reuters